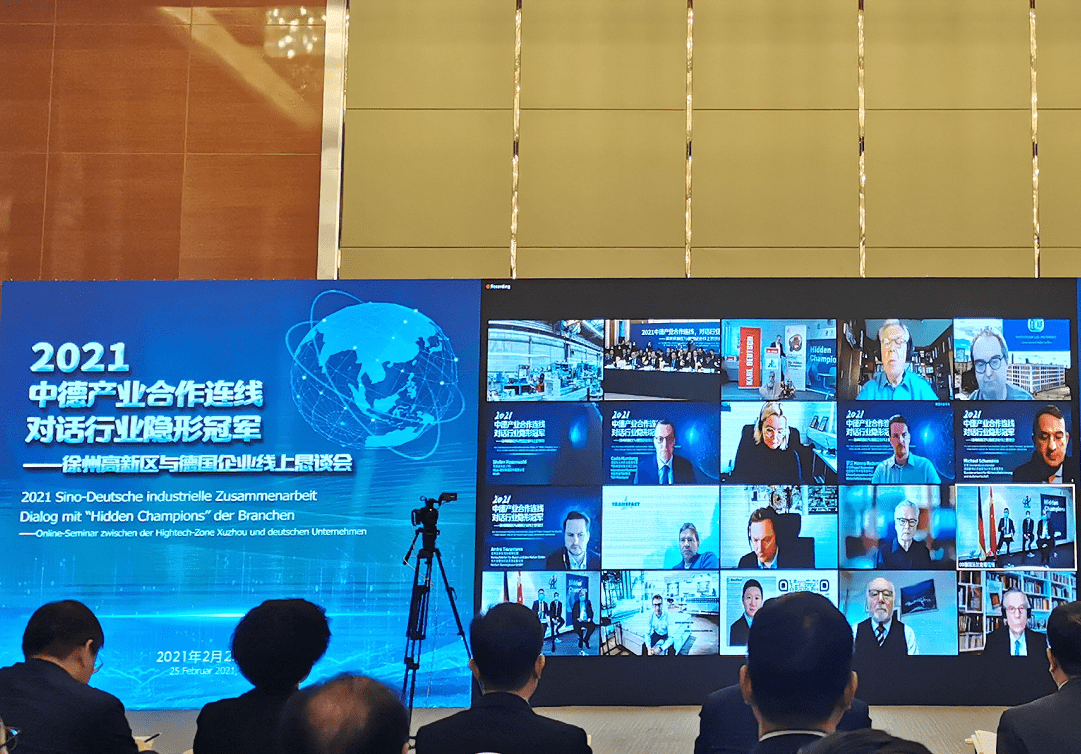 With the "cloud" as the medium and the "network" as the bridge, in order to build a model for new international development areas in an all-round way, strengthen the Xuzhou High-tech Zone to the champion companies in the German industry, and let more German companies understand the investment environment and development advantages of Xuzhou High-tech Zone. Under the background of the discussion on the epidemic, the new normal of Sino-German industrial cooperation. In February 2021, the China-Germany connection, the invisible champion of dialogue-Xuzhou High-tech Zone and German companies held an online meeting. The leaders of the Investment Promotion Agency of the Ministry of Commerce of China, the leaders of the Xuzhou City Government and the High-tech Zone, the "Father of the Hidden Champion" of Germany, Hermann Simon, and the Chairman of the Federal Council for Economic Development and Foreign Trade, Michael Schumann, attended the meeting. Representatives of 15 Chinese companies including XCMG, Kennametal, Jingchuang Electric, Xuzhou Wanda Slewing Bearing, and 50 German hidden champion companies attended the conference.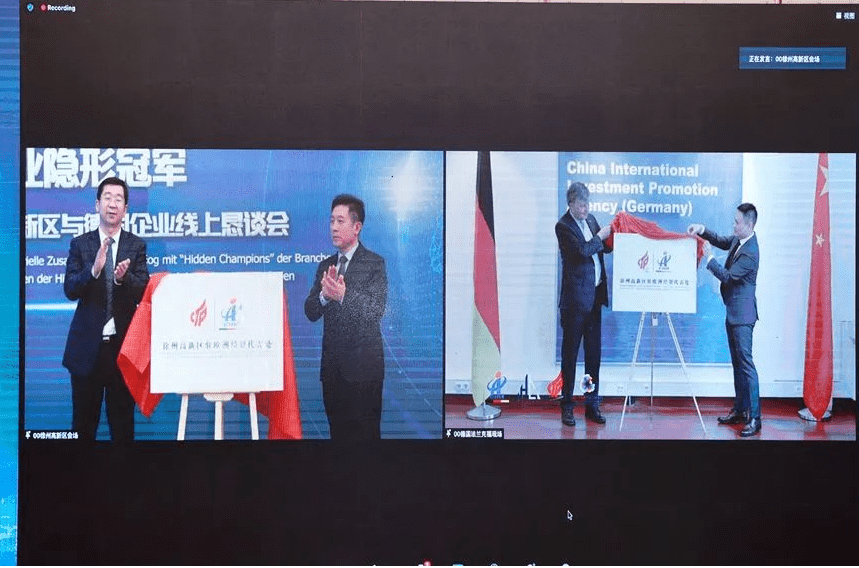 Zhang Ke, Deputy Mayor of Xuzhou City, participated in the unveiling ceremony
At the event site, Xuzhou High-tech Zone and the German Hidden Champion Enterprise Association reached a strategic cooperation agreement at the meeting. The "Xuzhou High-tech Zone in Europe Economic and Trade Representative Office" was successfully unveiled. Xu Duan Group and German EBU Company signed a capital increase agreement. Promat signed an export agreement for the cold chain detection temperature and humidity recorder, Palozic Foods and Eplinstein signed a cooperation agreement to jointly build a biological and large health product R&D center, Xuzhou Wanda Slewing Bearing and Knap Rolling Bearing Technology signed an export agreement. Four German companies signed an intentional investment agreement through an online connection.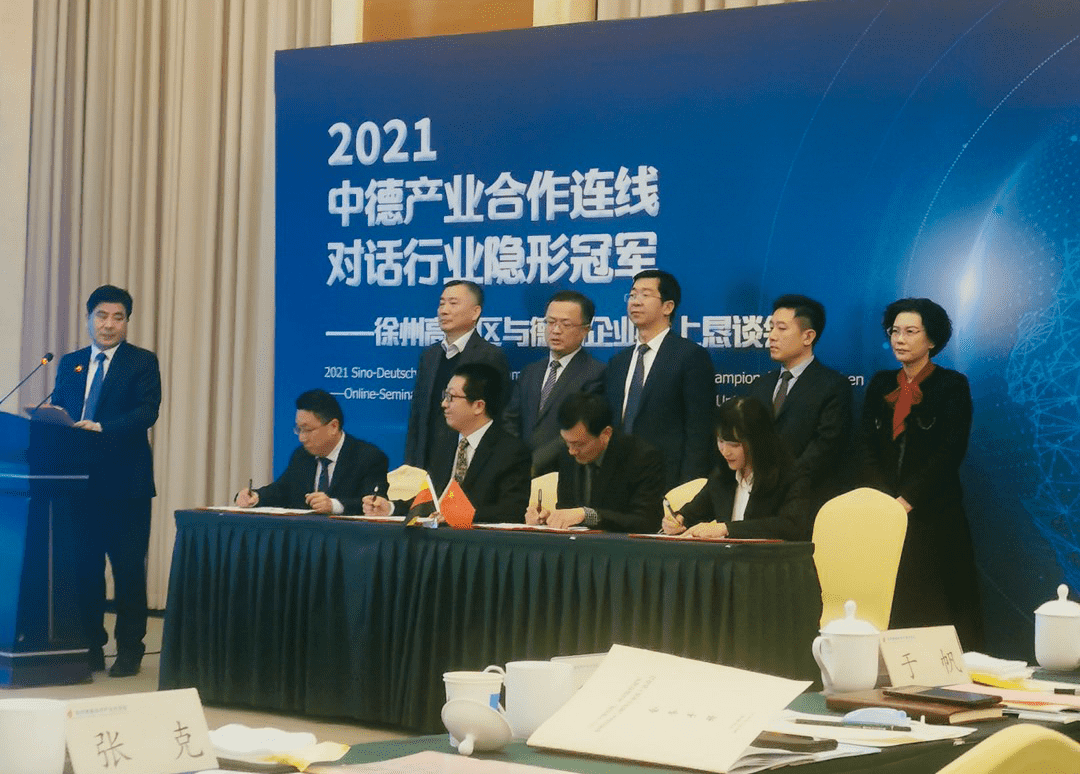 The company's deputy general manager Ren Huiling (first from right) participated in the signing ceremony
At present, Wanda slewing bearing products have been exported to more than 65 countries and regions around the world, and the products have been recognized and praised by many countries. This cooperation with Knap Rolling Bearings hopes that the two parties will continue to consolidate the foundation for mutual benefit and win-win, and carry out more extensive and in-depth cooperation. Create a new situation for Wanda slewing bearings in the German import and export market.
Event organizer Veranstalter
Investment Promotion Agency of the Ministry of Commerce of China
Xuzhou Municipal People's Government
German Hidden Champion Enterprise Association
Organizer Organisator
Xuzhou High-tech Zone Management Committee
China International Investment Promotion Center (Germany)
Media support Medienunterstützung
European Times Cultural Media Group
---
Post time: Mar-04-2021