Nowadays, there are more and more types of special vehicles in our country, and its development prospects cannot be ignored. Take the street lamp maintenance aerial vehicle as an example. The development of the street lamp maintenance aerial vehicle market in my country is relatively slow, the market segmentation is not enough, the product is too similar, and the individual requirements of users are poor.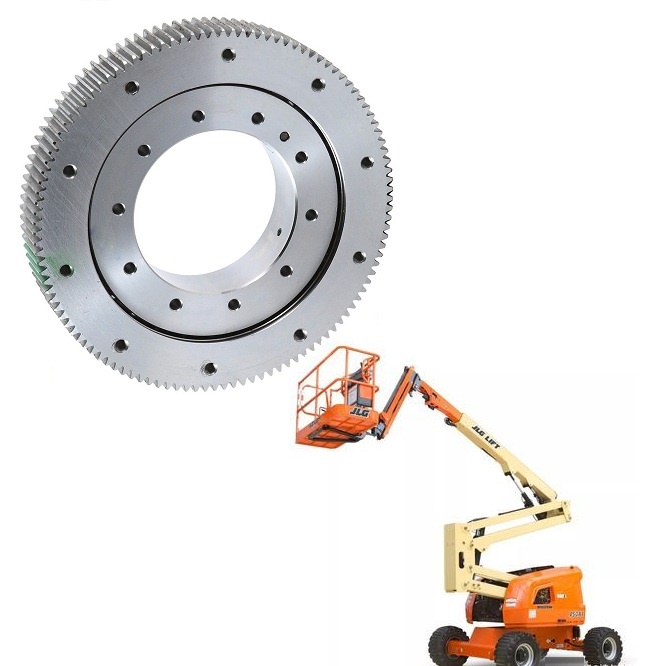 The gap between domestic and foreign companies in terms of product production process hardware is significantly narrowing, but there is a large gap between domestic and foreign companies in terms of production process management, requirements and implementation. Therefore, no matter from the domestic or international market situation, there is still huge room for improvement in my country's street lamp maintenance aerial vehicles.
The working principle of the slewing bearing on the aerial work vehicle Slewing mechanism.
The vehicle-mounted aerial work vehicle usually adopts a full-slewing slewing mechanism, and the forward and reverse directions can be selected according to the needs of the operation. Both the slewing part of the slewing mechanism and the work platform are installed on the slewing bearing.
Model and detailed parameter table of slewing bearing suitable for aerial work vehicles
Xuzhou Wanda Slewing Bearing Co.,Ltd is the professional manufacturer for variety slewing bearings. For lamp aerial work vehicles, normally adopt the 01 series external gear type, 11 series external gear type, QN series, depending on the arm length and size of the higher operating vehicle, the size of each series of slewing ring is also different! The specific selection model is determined according to the specific vehicle model.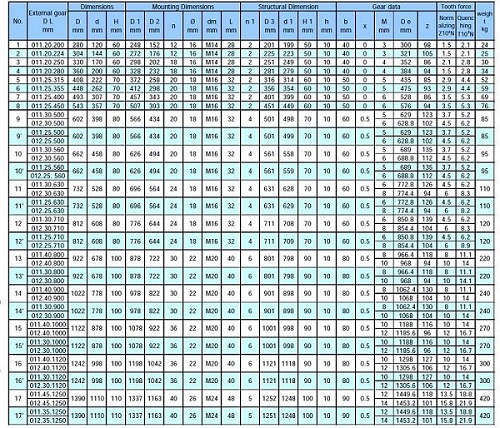 From the perspective of the international market situation, in order to seek new economic growth points, foreign street lamp maintenance and high-altitude vehicle companies will actively explore the domestic market and occupy an absolute advantage in mid-to-high-end products. Joint ventures and cooperation will contribute to the promotion of high-value-added products in my country. The development of it has played a positive role. At the same time, as the government intensifies the reform of state-owned enterprises, the privatization rate of the street lamp maintenance and aerial vehicle industry will increase to more than 80%.
If you need the slewing ring bearings for lamp maintenance aerial vehicle, just feel free to contact me!
---
Post time: Mar-18-2021