The first set of slewing bearings(www.xzwdslewing.com) in China was born in 1964. The slewing bearings are called the "joint of the machine" and play a role in linking the previous and the next. The hesitation ball slewing bearing has high precision and low self-sufficiency. It has high requirements for installation technology. It is widely used in amusement equipment products. As the main part of the slewing mechanism, the reliability of its installation is related to the reliability of the facility. Sex and safety. 
Slewing bearing structure and application
1.1  Structure
The slewing bearing(www.xzwdslewing.com) is mainly composed of outer ring (with or without teeth), sealing belt, rolling elements (balls or rollers), spacer and inner ring (with or without teeth), etc. The structure of the slewing bearing is shown in Figure 1. Show: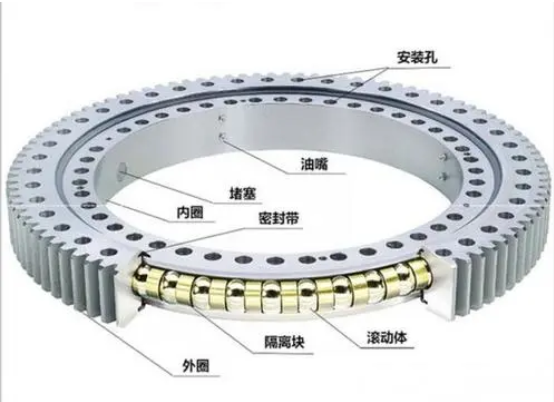 According to the external structure, the slewing bearing is divided into three types: toothless, external tooth and internal tooth. According to the internal structure, it can be divided into four series: four-point contact ball slewing bearing, double-row angular contact ball slewing bearing, cross roller slewing bearing and three-row roller slewing bearing. The single-row four-point contact ball slewing ring is composed of two rings, compact structure, light weight, four-point contact between the steel ball and the raceway, can bear axial force, radial force and moment of meal at the same time, and is widely used Various amusement equipment.
1.1 Installation form
In the field of amusement equipment(www.xzwdslewing.com), there are two ways to install slewing bearings: horizontal installation and vertical installation The operating characteristic of flying tower and self-controlled aircraft amusement facilities is that they rotate around the central axis. Flying tower amusement facilities include high-altitude flying, head-shaking flying chair, etc., and self-control aircraft amusement facilities include self-control aircraft, big octopus, etc. The installation form of the slewing bearing in this type of equipment is horizontal installation, as shown in Figure 2:
The operating characteristics of the ferris wheel amusement facilities are rotating or swinging around a horizontal axis. The ferris wheel amusement facilities include screaming, big pendulum, etc. The installation form of the slewing bearing in this type of equipment is vertical installation, as shown in Figure 3. Show: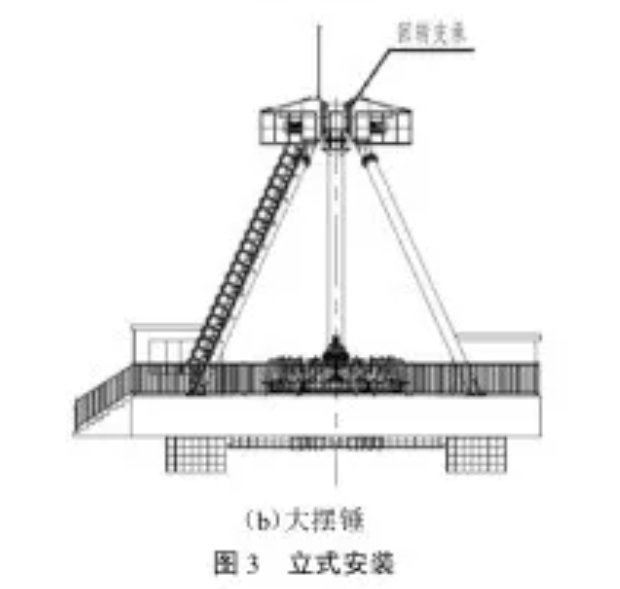 ---
Post time: Nov-29-2021