Slewing bearing is also called turntable bearing, which is widely used in industry and is called "joint of machine". It is an important transmission component necessary for a machine that requires relative rotational movement between two objects, but also needs to bear axial force, radial force, and tilting moment at the same time.

The Slewing bearing is the core component of the wind turbine, Slewing bearing of the wind turbine is used as an extra large bearing, which is mainly used for the pitch and yaw system: the pitch bearing is used to connect the wheel and the blade, and the yaw bearing is used for Connect the tower and the unit. Wind power slewing bearing is very difficult to repair due to its large size and difficult installation location; in addition, under the variable working environment of the wind farm, the component is complicated to load, and it is very difficult to disassemble and maintain, resulting in maintenance costs higher. Moreover, once the slewing bearing fails, it will directly affect the working performance of the wind turbine, and even cause a shutdown.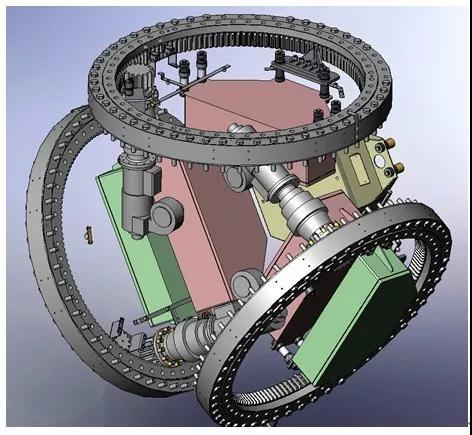 Wind turbines currently mostly adopt a double-row ball four-point contact ball bearing structure to meet the varying demands of different wind speeds on the blade angle. In recent years, the reliability problems caused by simple and rude increase in blade length even cannot be avoided by mainstream equipment manufacturers in the industry. The failure of batch pitch bearings has appeared, which has become a pain point for the entire domestic and foreign industries, and the industry needs to reflect.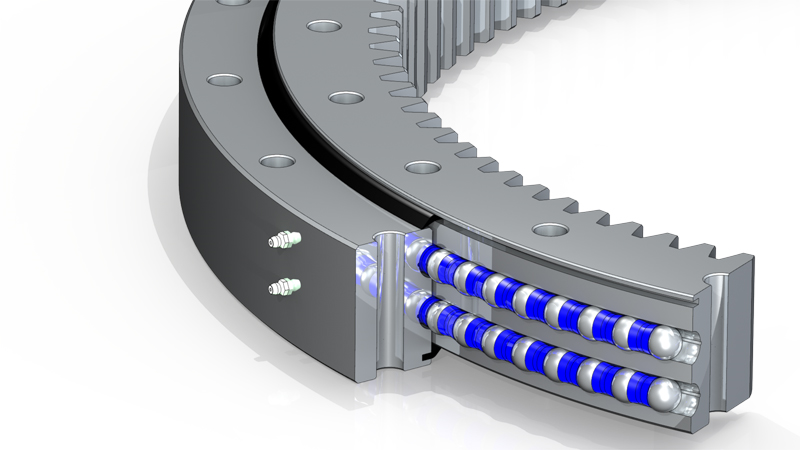 Wind power investment is a high-risk investment, and the calculation of return and rate of return is based on reliability. If a slewing bearing problem occurs during the entire life cycle, such as downtime, replacement, and even safety incidents, it is the result that developers and host manufacturers do not want to see. Xuzhou Wanda Slewing bearing has been committed to high-quality and high-stability slewing bearing, and has received unanimous praise in this industry line. To provide stable and reliable pitch bearings for wind turbines is the unremitting pursuit of every practitioner of Wanda. It is our unshirkable responsibility to minimize the risk of failure and control economic losses and safety risks.
---
Post time: Jan-08-2021