We all know that the slewing ring is mainly composed of inner ring, outer ring and rolling elements. But there are many different structures. In what fields are different structures slewing bearing suitable? This article made some brief introductions.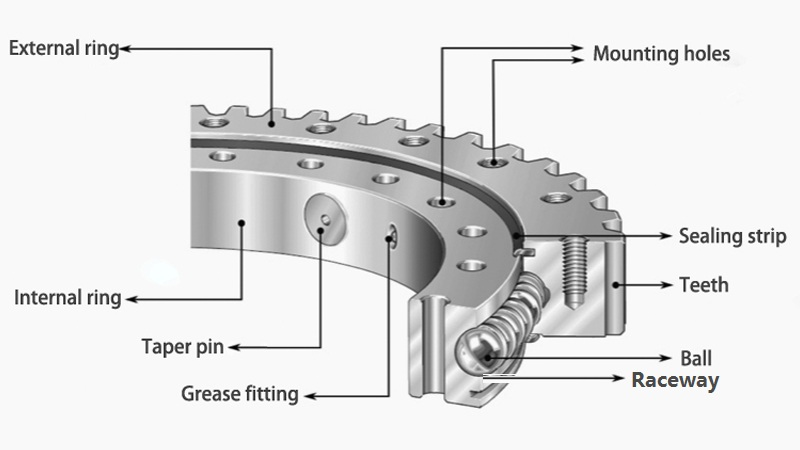 1. Single-row four-point contact ball
The single-row four-point contact ball slewing bearing has a compact structure and light weight. The steel ball is in contact with the arc raceway at four points and can bear axial and radial forces at the same time.
Construction machinery such as rotary conveyors, welding manipulators, small and medium-sized cranes and excavators can be selected.Xuzhou Wanda slewing bearing has the most advantage both on quality and competitive price for single row ball slewing bearing.
2. Double row different sizes ball type
The double-row ball slewing bearing has three races, and the steel balls and spacers can be directly discharged into the upper and lower raceways. According to the stress conditions, the upper and lower rows of steel balls with different diameters are arranged. This kind of open assembly is very convenient. The load-bearing angle of the upper and lower arc raceways is 90°, which can bear great axial force and tilting moment. When the radial force is greater than 0.1 times the axial force, the raceway must be specially designed.
It is especially suitable for loading and unloading machinery such as tower cranes and truck cranes that require medium or larger diameters. If you need the slewing bearing for truck crane, you can send email to sale1@xzwdslewing.com.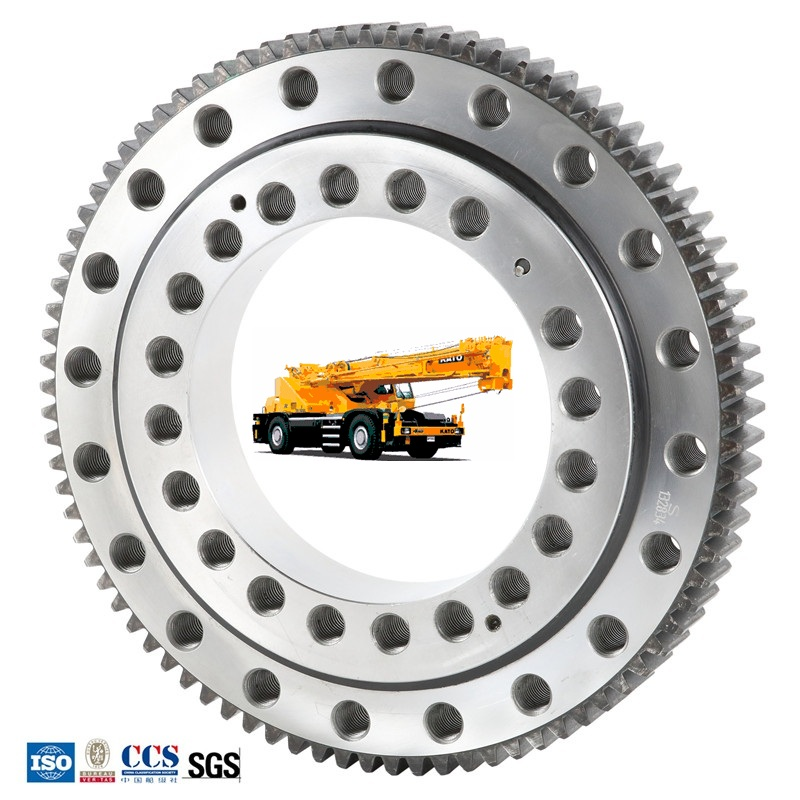 3. Single row cross roller type
The main features of single-row cross-roller slewing bearings are high manufacturing accuracy, small assembly clearance, and high installation accuracy requirements. The rollers are arranged in a 1:1 cross, which can bear axial force, tilting moment and larger diameter at the same time.
It is widely used in lifting and transportation, construction machinery and military products.
4. Three-row roller type
The three-row roller slewing bearing has three races, and the upper and lower and radial raceways are separated, so that the load of each row of rollers can bear various loads at the same time. It is the largest bearing capacity of the four products. firm.
It is especially suitable for heavy machinery requiring larger diameters, such as bucket-wheel excavators, wheel cranes, ship cranes, port cranes, molten steel moving platforms and large-tonnage truck cranes.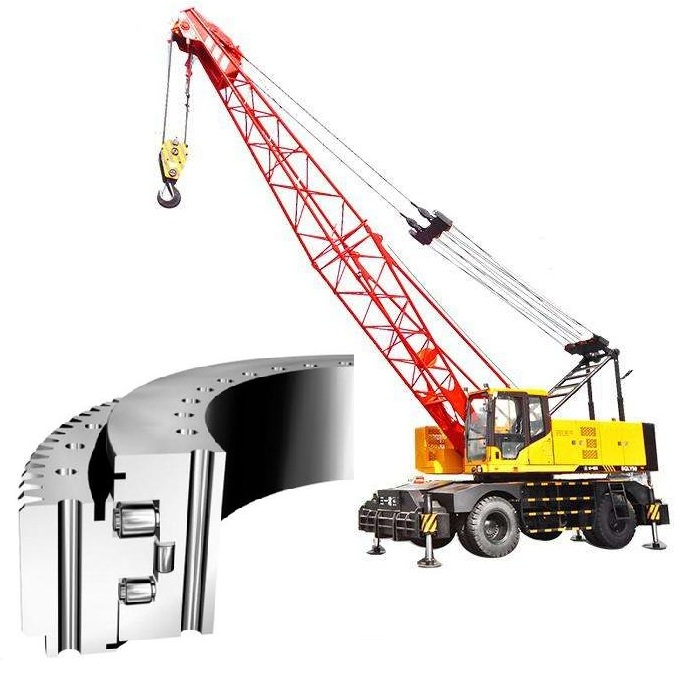 5. Light series slewing bearing
The light slewing bearing has the same structure as the ordinary slewing bearing, with light weight and flexible rotation.
It is widely used in food machinery, filling machinery, environmental protection machinery and other fields.
There are also HS series slewing bearings and HJ series slewing bearings. They are widely used in transportation, engineering machinery and military products.
Xuzhou Wanda slewing bearing co.,ltd could supply you the high quality product, and also could produce the customized product. Contact us in any time!
---
Post time: Dec-04-2020